Home Improvement and Maintenance Projects Offer a Way to Add Value to a Property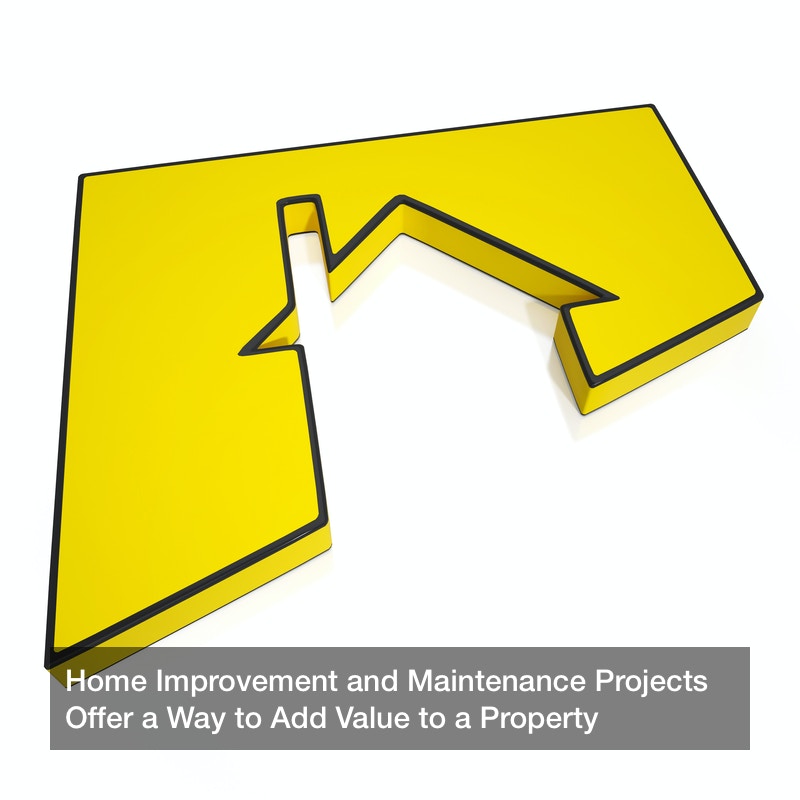 With more time at home and fewer weekend trips and family vacations, many property owners are using their travel funds to invest in their houses. From the smallest task of switching out cabinet and drawer pulls and handles to remodeling an entire bathroom or kitchen, the last five months have seen an increase in all kinds of renovation projects. And in a time when houses on the market in some areas of the country are disappearing as fast as toilet paper from the shelves of the grocery stores five months ago, there are also many property owners who are updating their homes so that they can be put on the market.

Behind the home renovation scene, however, is another set of tasks that are equally important. And even though you may be stressed about the risk of your family's health and being exposed to Covid 19, it is still important to make sure that you are also taking care of other health precautions as well. Did you know, for instance, that it is also important to check the air quality of your home? Just as it is essential that you check the batteries on fire alarms and carbon monoxide detectors, it is also important that you are checking on the radon levels in your home. In fact, testing for radon is an important task that many property owners ignore unless it is time to sell a home. If a lender, however, wants to make sure that all testing for radon is up to date before a property can switch hands, why would you ignore this deadly gas once you move into a house?
Residential Radon Testing Services Provide a Safe Way to Keep Your Family Healthy

According to the latest research, the U.S. Environmental Protection Agency (U.S. EPA) and the Surgeon General's Office have estimated that as many as 20,000 lung cancer deaths are caused each year by radon. In fact, the Surgeon General has warned that radon is the second leading cause of lung cancer in the U.S. today. As an example, it is important to note that a family whose home has radon levels of 4 pCi/l is exposed to approximately 35 times as much radiation as the Nuclear Regulatory Commission would allow if that family same was standing next to a radioactive waste site fence.
Radon, which is an odorless, colorless, and tasteless noble gas, is more prevalent in some parts of the country than others, so it is important to note that without the use of official testing for radon kits you simply cannot know if it is a problem in your home.

With the right kind of testing for radon equipment, though, you can find out if you have a problem that needs to. e addressed. For example, short-term detectors measure radon levels for two days to 90 days, depending on the exact kind of the device. In comparison, long-term tests determine the average concentration for more than 90 days. Overall, scientists estimate that lung cancer deaths could be reduced by 2% to 4%, which is equivalent to 5,000 deaths, by lowering radon levels in homes exceeding the EPA's action level.

The Covid 19 pandemic has certainly changed the ways Americans are living their lives. It is important to note, however, that even in the midst of the biggest health crisis the world has faced in a century, it is still essential to take care of other routine tasks. And just as doctors fear that too many health consumers will neglect their normal check ups and follow up visits in fear of being exposed, there are others who fear that even the air that we breathe in our homes will be ignored as property owners worry about other more visible matters.

Across the nation, as many as one in 15 U.S. homes is estimated to have radon levels at or above the EPA action level. Fortunately, passive systems of mitigation have been shown to be capable of reducing indoor radon levels by more than 50%. When radon ventilation fans are added, however, the radon levels can even be reduced further. Are you doing everything you can to keep your family safe?