Electrical Industries Charity Do Good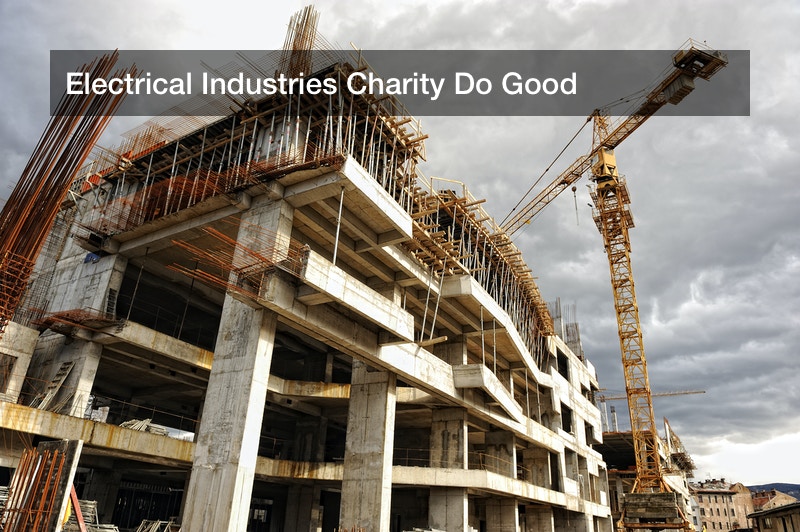 In February 2020, Dan the Engineer, announced on Youtube that he and others were fundraising for the Electrical Industries Charity (EIC). They were doing it by hiking the Machu Picchu mountain in September 2020. Dan the Engineer was running while filming this video to train for this hike.
Dan stated how the Electrical Industries Charity is beneficial for a plethora of situations. He stated how many people in the electrical industry had high percentage rates with divorce, suicide, cancer, etc.

Video Source
He stated that the suicide rate and the divorce rate is 70% in the industry. According to him, people in this industry have these alarming rates of suicide and divorce due to job stress and excess travel. He also stated that nearly everyone in this industry knows of someone who has divorced at least one time while in this industry. With such travesties, the EIC is committed to helping in various ways it can to help people in the industry and their families. With such passion, this organization is helping in any way possible, such as providing counseling, assistance grants, relevant medical studies, and so forth.
Dan also urged anyone to donate whatever they can for this cause. Even if it is just 5,10, or 15 pounds, it is helpful for such a worthy cause. Large organizations were also encouraged to help by sponsoring his trip with a branded flag and/or by donating for such a cause. The donation link he posted is https://youtu.be/QM54Rv3FPuM, Freddie Case Study – https://youtu.be/QCJh477IFlw, Josh Gregson Case Study – https://youtu.be/qlvOBiSVqzI, and Dickinson House Build – https://youtu.be/H-U-eunzTVg.
Conclusion
Even though this fundraising has ended for this year, there may be other ways you can participate for next year and years to come. So, by visiting Dan the Engineer's YouTube page and possibly the links above still, you may be able to stay abreast of any upcoming EIC events and fundraising opportunities.
.