How to Install a Vinyl Privacy Fence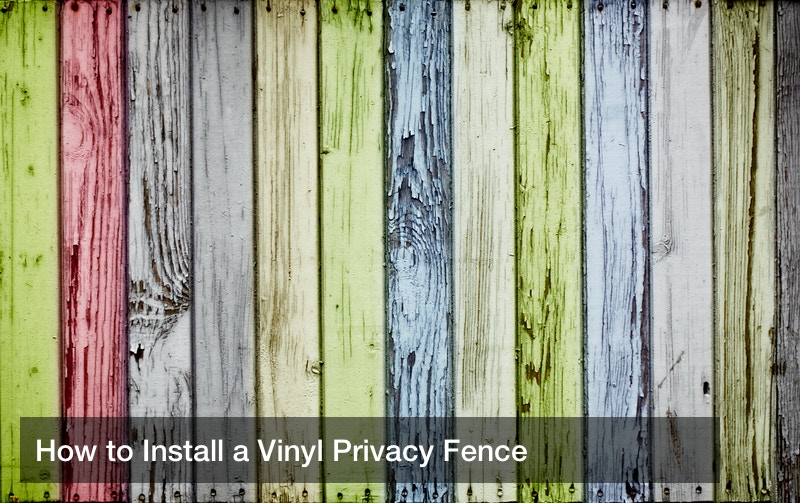 This video features This Old House's Roger Cook helping with a vinyl fence installation to give a homeowner more privacy.
Take a look at the following steps so you can DIY your next fence!
Installing a Driveway Fence
Step 1: If your fence will sit alongside a deck, notch out space where the post can be right up against it.
Step 2: Take your fence posts (these are hollow pieces of vinyl) and insert an aluminum i-beam into each of them for support. Use hinge screws to fasten them together. Without these beams, the posts will sag.
Step 3: Mark the post's outline on the asphalt and cut it out with an electric jackhammer.
After making your first hole, run a string line to wherever the other post will go and make a mark. This will ensure your posts will be evenly parallel once installed.
Step 4: Use a posthole digger to remove the dirt from the hole. You'll want to dig down about 30 inches.
Step 5: Make sure the posts are level. Fill the hole with concrete and evenly distribute, leaving about 3 inches left at the top (if the hole is in the grass) or paving it over (if the hole is already in concrete). It'll take around 24 hours before the posts are stable.
Installing a Yard Fence
For the yard fence, start at the highest point in your yard. It's easier to install going downhill.
Step 1: Get the post as close to the neighboring fence as possible. This time, you'll need to insert a pressure-treated insert up to just below the first hole. Don't cover this, as that hole is where the panel will go.
Step 2: Make sure that the post is perfectly level, and the bottom hole is above grade.
Step 3: Fill up the hole with about a foot of concrete and cover it with dirt.
Step 4: Run a string line to the end of the property line to ensure the panel and posts will be even and to determine the amount of slope you have in your yard. Mark where the grade changes.
Step 5: Dig the rest of your holes (depends on the number of panels you have).
Step 6: Install your fence panels by inserting the top and bottom pieces into the mortise. Finish by adding a screw to the top and bottom. Add your next post, fill the hole with concrete, and add your next panel. Repeat until the fence is complete.