What to do in a water damage emergency in your home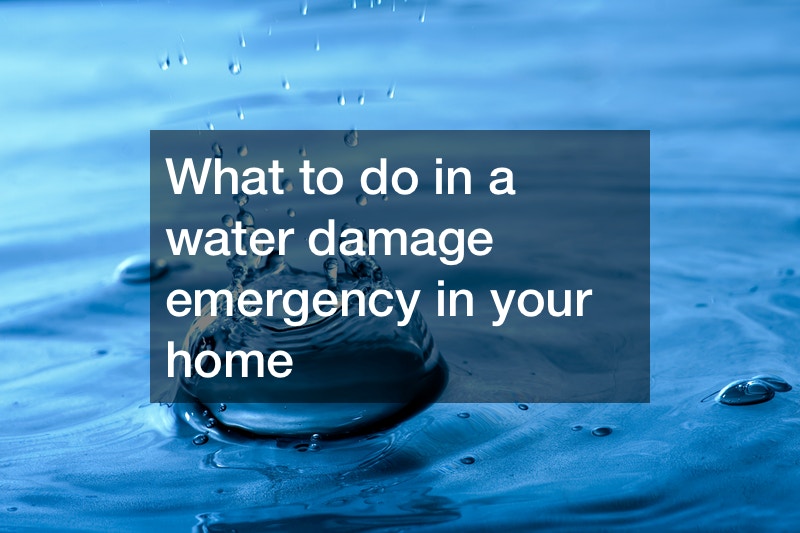 Water damage occurs due to flooding, pipe bursts, or an appliance malfunctioning such as a water heater.
Look into the following in case you are facing water damage:
Is Water Damage Repairable?
This depends on the extent of the damage. Repairs to the damage done because of black water are not advisable. Mold can develop within a day, so quick action for repairs should be taken. Carpets and wooden floors will need replacement.
Water Damage Insurance Definition
This is protection against sudden or accidental water damage. Repairs and replacement of items are covered as per policy.
A flood damage insurance claim list will need to be made of damaged items and related information such as make and model. Also, include photos of the damaged items and areas.
Kitchen flooded insurance depends on the policy. The company may not cover floods caused by lack of maintenance or negligence of plumbing.
When there is a huge extent of water damage, hire a professional water damage restoration service provider. The provider will ensure everything is dry (to avoid mold) and will advise on items to keep and items to throw away.
Check your homeowner policy, to avoid paying out of pocket for damages.
Water damage can be a pain to deal with and there are many different ways that this can occur. Whether you have had a water heater explode in your home, a water pipe burst in your basement, or a flood that has made its way into your house it can be a real pain. So what do you do if you have water damage in your home?
The first thing you need to do is stop the water from getting to your home. Turn off the main water supply if you are experiencing a blown pipe or water heater. If you are experiencing flooding the best thing you can do is get sand bags and block the water from getting in your home further. Once you get the water to stop it's time to start thinking about emergency restoration. When you bring in the professionals they will bring industrial sized fans to dry the water in the affected areas. Then you need to start thinking about what has been damaged and how to fix it. You don't want to leave walls, flooring, carpets, doors, or other parts of home water soaked the best thing you can do is have these torn out and replaced.


98% of basements will experience some form of water damage. The water seeps in through the walls, blown pipes, flooding and more. If you find yourself in a severe flood condition you will need to have pumps perform water removal in place to avoid further water damages and save your home from major reconstruction. Having small sections of your walls, flooring, and carpets ripped out and redone is a lot easier than replacing it all together. Restoration is a great way to save time and money and get your home back after one of these disasters. Emergency restoration can fix your problems quick and easy without creating more hassle to deal with in this stressful time.
Be sure to call your home insurance company at the first sign of any damages to ensure they can help cover the costs and get the professionals in to perform emergency restoration services. Home owners insurance can be a real life saver when you have any kind of emergency with your home. They are very quick to get the work done and have the most reputable companies available to work on your home. You can also choose to have the company of your choice come in if they are accepted by your insurance agent.