What Does Commercial Roofing Involve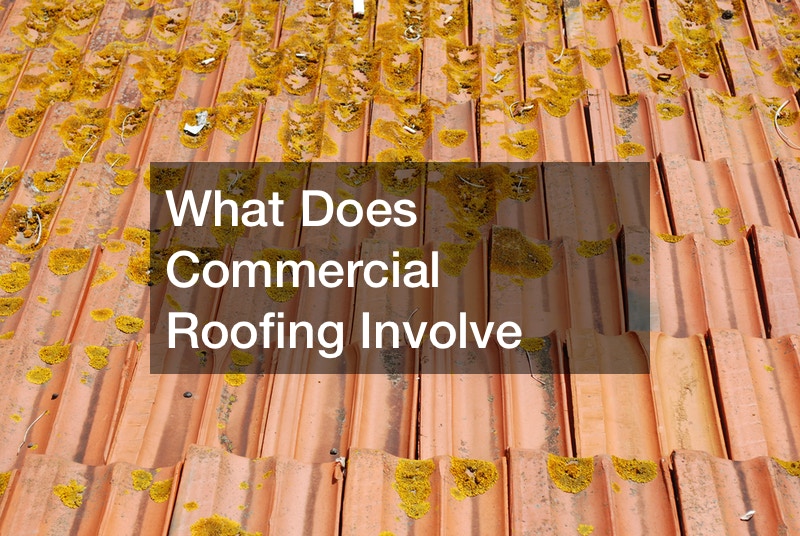 To find out about choosing the best roof contractor and all about what commercial roofing involves, watch the video. It has everything you need to know.
Property protection is the primary purpose of both commercial and residential roofing systems.
However, the materials utilised to make and install them are vastly different. Single-ply (TPO, PVC, EPDM), concrete, modified bitumen, built-up roofing system, tar and gravel, and more are common commercial roofing materials. Asphalt shingles or concrete tiles are commonly used for residential roofs, depending on the weather.
As there are more alternatives for commercial roof systems than there are for residential ones, you need do your homework and choose a reputable contractor who offers a wide range of commercial roofing services in order to achieve the results you want.
The most common tar-and-gravel roofing technique is called a 'BUR roof,' or 'built-up roofing.' It has numerous layers or heaps that increase the system's resilience. BUR is a low-slope roof solution that is both long-lasting and economical.
Commercial metal roofs are very common. Metal tile sheets, corrugated galvanised steel, stainless steel, stone-coated steel, silicon-coated steel, copper, aluminium, zinc, and tin aggregates are just some of the materials available.
A modified bitumen commercial roofing system, often known as mod-bit roofing, comprises of reinforced roof materials and layers of bitumen. Two-ply systems are attached to rooftops to provide optimum protection and stability. When compared to other commercial flat roofs, modified bitumen ones are easier to maintain and have better tensile strength. If you expect a lot of activity, a business roof like this is ideal.
Watch the video to know about roof contractor. For more informative content, stay connected.