Restoring Hope With Homes For Disabled Vets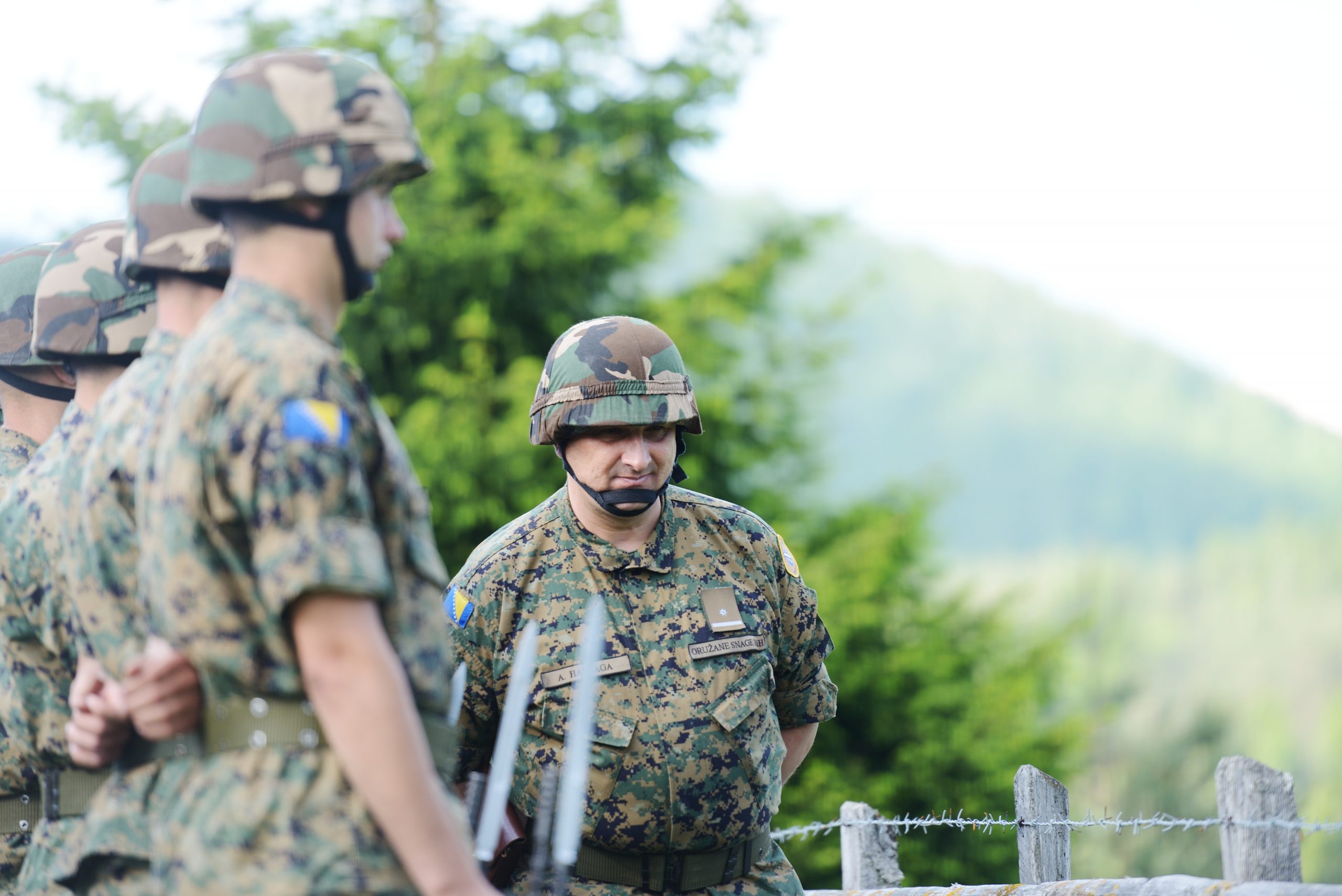 For many homeowners, putting a new roof on your home is as simple as connecting with a trusted roofing contractor. The problem is solved. The United States is a great place to live, and we can thank the vets for that. Homes for Our Troops is taking that thanks and putting some action behind it.
Many of our 9/11 veterans have returned home with severe injuries that make living in a home that has not been modified a real challenge. They face many challenges of readjusting to life as a disabled veteran. Getting around their home should not be one of them.
Freedom is Never Free and Our Vets Have Paid the Price
We ask young men and women to fight our wars. The war in the Middle East has been raging for around 20 years. From Desert Storm to Operation Enduring Freedom and other campaigns in between, these young men and women have answered the call to arms to defend our great nation. After the 9/11 attacks, there was a tremendous surge in enlisting in the armed forces.
We were fighting an enemy that did not fight fair. IED (improvised explosive devices) changed the types of injuries sustained in Iraq and Afghanistan (the two main theaters). It is estimated that over 1 million Americans were injured in Iraq and Afghanistan, and it is estimated that more than 50,000 service members lost a limb or multiple limbs in these wars and conflicts.
Many veterans lost their eyesight and have facial disfigurations. Many veterans are living with severe traumatic brain injuries that affect their mobility. The fighting after 9/11 has been the longest fight in American history, with a tremendous amount of severe injuries that will affect these veterans for the rest of their lives.
At one point, one veteran an hour was dying by suicide upon their return home because of a sense of helplessness and frustration. Many veterans who return with these life-changing injuries have to wait months or, in some extreme cases, years for their veteran benefits to kick in. They go from being heroes that picked up arms to defend their country to being totally and completely reliant on others for their most basic needs. The least we can do in return is to provide homes for disabled vets so they can maintain some independence.
The Things We Take for Granted
We take a lot of things for granted, like being able to get down the hallways in our homes or being able to access the bathroom in our homes. For severely injured veterans, those are things that many of them cannot manage. Homes for disabled vets provided by Homes For Our Troops provide the assistance that makes home a place that is easy to navigate for all veterans.
Imagine a world where you cannot reach the shelf in your kitchen cupboard to get a glass or being stuck inside your home because you cannot navigate the steps to get in and out. For many 9/11 veterans, that is exactly what their life is like when they return home.
Making homes for disabled vets truly livable often requires bathroom renovations to make it easier for a vet to provide themselves with self-care, but that is not where the renovations end. Making sure our veterans can come home to a house that is safe, secure, and easy for them to maneuver is our duty.
Custom home design can help a veteran live as normal a life as possible after severe service-related injuries. It is a long road home for any veteran that has sustained severe injuries in war. Making life a little easier with homes for disabled vets can reinvigorate a sense of hope.
Misconceptions About Homes for Disabled Vets
Many people believe that the Veterans Administration (the administration charged with taking care of our veterans) provides the home renovation services that veterans need. The fact is, while there is a grant program for veteran homeowners, it is a competitive program that is largely underfunded. The tremendous wave of returning veterans that need help with their homes is much larger than the government earmarks for these home modification programs.
While everyone agrees our vets deserve safe housing that is modified to make living in it easier, the VA often falls short when it comes to funding. The need for private organizations is clear. Homes for Our Troops has stepped up to the plate to help veterans have the homes for disabled vets that help them to piece their life back together.
Most privately funded programs focus their energies on home modifications, but that only works for the veteran that is already a homeowner. What about the vets that do not own a home? Where will they find housing that is appropriate as homes for disabled vets? In many cases, modifications are not possible.
Homes for Disabled Vets Need Special Adaptations
If a wheelchair is your mode of transportation, a simple ramp can be a life-changing modification. Being able to get in and out of your house means you can get to your doctor's appointments, meet with friends that provide support, and hopefully get your life back on track.
Homes for Troops helps to provide homes for disabled vets that come complete with ramps, but that is not all they do. They work with volunteer partners and a network of industry specialists to build homes for disabled vets that include new roof installation, and a completely modified home. They build homes for vets from the ground up.
While that ramp can make a tremendous difference, it does not do a lot of good if the home is in need of a roofing contractor to fix the roof. Many veterans would be grateful to have a new ramp installed, so their family members did not have to lug the wheelchair up and down the steps with them in it. Home For Troops takes things a step further, actually many steps further. They build custom homes and then donate them to disabled veterans, completely free.
They cross all their T's and dot all their I's in their quest to ensure that homes for disabled vets are highly functional living spaces for disabled vets. They will consult with home flooring experts to ensure that there is adequate flooring. They consult with bathroom renovation experts that specialize in making ADA (American with Disabilities Act) improvements to ensure that the veteran can comfortably live in their home and more.
Homes for Our Troops is on a mission to ensure that homes for disabled vets are available to every veteran through their program. They build brand new specially adapted homes for disabled vets that are energy efficient and come with more than 40 accommodations that exceed the ADA recommendations.
The Homes for Our Troops Story
Homes for Our Troops was founded in 2004 to answer a need. As more veterans returned from the theater with severe injuries finding homes for disabled vets that would make these veterans' lives easier was in great demand. To date, the organization has built 300 homes for disabled vets and gave them away to veterans in need.
The veterans are granted these homes for disabled vets and realize full equity in their home in 10 years. While the veteran does not have to take on a mortgage, Homes for our Troops does put a lien on the home for the first 10 years to ensure that the veteran is protected.
They build homes for disabled vets and provide pro bono financial counseling and planning for three years after the home is delivered. They also provide homeownership counseling to the veteran and his or her family to ensure long-term homeownership success. There is a mentor program in place, along with household budgeting counseling. Post-program support includes assistance with education, employment, health, training, and other problems the veteran may face.
Homes for our Troops is a complete support program that only begins with homes for disabled vets. The organization uses 90 cents out of every dollar in donations to build homes for disabled vets and to provide support.
To date, only three veterans in the program have moved out of the home that Homes For Our Troops has built. The other 297 veterans granted homes for disabled vets through the project are still living in their homes.
The Homes
The average size of the homes for disabled vets built by Homes For Our Troops is around 2800 square feet. Custom home builders have developed floor plans that help disabled vets fully live in these homes independently.They contain four bedrooms and three bathrooms. They are homes that are large enough to raise a family in comfort.
A lot of thought goes into making these homes affordable for the veteran. Homes For Our Troops ensures that the homes are heavily insulated to help keep energy costs down. They consult with air conditioning contractors and HVAC specialists to ensure that the home's climate control system is at the top of the Energy Star rating chart.
Every detail is addressed, including low maintenance siding. They make these homes as easy to maintain as possible for the veteran and as energy efficient as possible to ensure the home remains affordable.
Homes For Our Troops chooses the highest quality building materials and builders with an excellent track record of producing quality homes to ensure they are building quality homes for disabled vets. In other words, this organization does not cut any corners; from new roof construction to the foundation, every area is well thought out.
There are three home designs that all include the following:
Accessible appliances with lowered countertops. Oven height and roll under wheelchair access provides the veteran with access to safe cooking options. Pull-down shelving allows the veteran who uses a wheelchair access to shelving.
Widened hallways and doorways allow easy maneuverability inside the home. Automatic doors are installed at the entryway to allow the veteran independence of exiting or entering hands-free.
Roll-in showers, therapy tubs, lowered sink heights and more allow veterans to live independently.
Homes For Our Troops also includes a "safe room" located in the master closet that the veteran and their family can go to in the case of a natural disaster like a hurricane or tornado to stay out of harm's way. Everything is done to these homes, from professional interior house painting to luxury vinyl flooring to make homes for disabled vets comfortable, safe, aesthetically pleasing, and highly functional.
It is no wonder that Homes For Our Troops is one of the country's highest-ranking veteran charities. This is an organization that is truly changing lives for veterans. There is still a lot of work to be done to ensure that there are ample homes for disabled vets but Homes For Our Troops is absolutely making a difference in manveterans"s lives.
How Can You Help?
We all owe our veterans our gratitude. All the things that we take for granted in this country have come from their sacrifice. Homes For Our Troops makes it easy to do more than say thank you. They offer a wide range of opportunities to take some action for our veterans.
No veteran should have to return home to a house that does not support their new needs. They have given so much to our country. If you want to get involved and make a difference in a veterans life, here are some ways you can join the mission of Homes For Our Troops:
Donate. You can become a corporate sponsor, or you can become an individual sponsor with a monthly gift. If you cannot do either, you can make a one-time gift. If you have an old car you want to get rid of, consider donating it to Homes For Our Troops, who will sell it and use the proceeds.
Volunteer. You can use your building skillset to volunteer at the next Homes For Our Troops build. Their website has a calendar of upcoming events. Find one in your area and volunteer.
Run for Homes For Our Troops or host a fundraiser.
If you think that there should be homes for disabled vets that allow them to piece their lives back together, you should get involved with this program. You can thank a vet by taking action with Homes For Our Troops. Whether it is time or the tax-deductible donation you can give, you will make a difference in a veterans life.